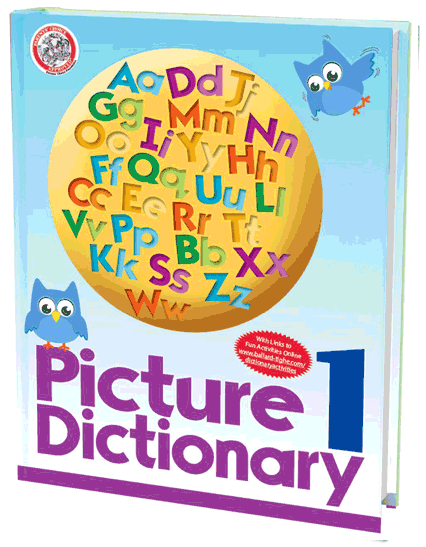 Picture Dictionary 1
Winner of a Parents' Choice Approved Award
A support tool for all English language learners at the beginning stages of language development, the Picture Dictionary 1 includes features such as colorful photographs and activities to build phonics skills. Part of the Carousel of IDEAS program.
Beginning – Early Intermediate / Emerging
2-039-02... $25 each (1-20 dictionaries)
$24 each (21+ dictionaries)
Worksheets

Sampler
Product Features
Benefits

The Parents' Choice Foundation, the nation's oldest nonprofit consumer guide to quality children's media, selected this popular dictionary for a 2004 Parents' Choice Approved Award. The Parents' Choice Approved seal indicates that the foundation considers the IDEA Picture Dictionary 1 to be "a wholesome product that helps children enjoy developing academic skills."